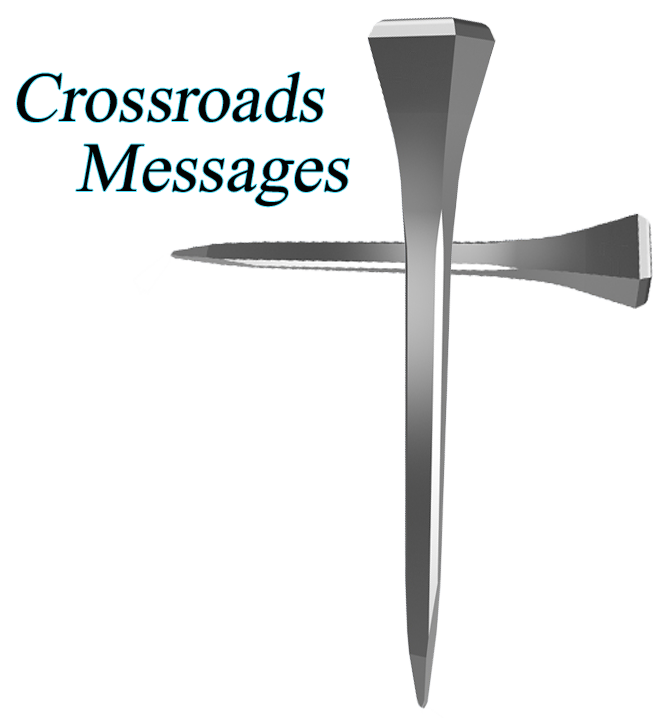 Grasping the Value of Repenting
There is a passage of Scripture Jesus spoke to His disciples, Jesus said, "Then He opened their minds so they understand the Scriptures, and said to them, …that repentance for the forgiveness of sins should be proclaimed in His Name to all nations…" (Luke 24:45-47)
When the Lord made His proclamation, "repentance for the forgiveness of sins," He assured them they would receive God's promise, the Holy Spirit. (Stein, R. H. (1992). Luke (Vol. 24, p. 621). Nashville: Broadman & Holman Publishers.; Joel 2:28–32; Acts 2:16–21; Acts 1:4–5; cf. also 2:33; Gal 3:14; Eph 1:13) Jesus makes the purpose of the Holy Spirit's enabling clear, "But the Counselor, the Holy Spirit, whom the Father will send in my name, will teach you all things and will remind you of everything I have said to you." (John 14:26)
Christians have the promise of the Holy Spirit, He resides in their spiritual hearts to give them illumination of the Scriptures.
The religious want to be seen as forgiving people yet have little to no understanding of what it means to repent or even know what the fruit of repentance means. 1 Peter 3:9 we are told, "The Lord is not slow in keeping His promise, as some understand slowness. He is patient with you, not wanting anyone to perish, but everyone to come to repentance."
It is imperative that we get a Biblical understanding of repentance, for it is the path to understanding and grasping God's total forgiveness.
First: To repent (μετανοέω – metanoeō) is the person changing his life through a changed attitude and thought concerning sin and righteousness. (Mt 3:2; 12:41; Mk 1:15; Lk 10:13; 15:10; 17:3; Ac 2:38; 3:19; 17:30; 2Co 12:21; Rev 2:5–3:19 passim; 9:20; 16:9; Swanson, J. (1997). Dictionary of Biblical Languages with Semantic Domains: Greek (New Testament) (electronic ed.). Oak Harbor: Logos Research Systems, Inc.)
Second: Repentance (μετάνοια – metanoia) is a change heart resulting in a changed life leading away from evil to righteousness, from good to striving towards God's best for us. (Mk 1:4; Lk 3:8; 24:47; Ac 5:31; 11:18; 26:20; Ro 2:4; 2Co 7:9; 2Ti 2:25; Heb 6:6; 12:17; 2Pe 3:9;) Swanson, J. (1997). Dictionary of Biblical Languages with Semantic Domains: Greek (New Testament) (electronic ed.). Oak Harbor: Logos Research Systems, Inc.; Louw, J. P., & Nida, E. A. (1996). Greek-English lexicon of the New Testament: based on semantic domains (electronic ed. of the 2nd edition., Vol. 1, p. 509). New York: United Bible Societies.)  "Repentance" is a profound change of mind involving the change of direction of life from that of self-centeredness or sin-centeredness to God or Christ-centeredness. God's forgiveness is available only to those who are repentant, for only they can receive it." (The New International Dictionary of the Bible)
This was why it was imperative for John the Baptist to proclaim, "Produce the fruit of repentance…" (Luke 3:8) Remorse is followed by repentance. Repentance is a Middle Eastern word that describes the act of turning around when one realizes he has been going in the wrong direction. Repentance says, "I will turn around and walk another way." To repent is not just to say we are sorry for something that happened (that is remorse). To repent is to say, "I am sorry this has happened, and I realize this is wrong, and I accept what God has said about it is true, and right now I turn from my sin to God – to walk in a new and righteous way." Repentance is a prerequisite for a fresh chance – (Jeremiah, D. (1998). The runaway prophet: jonah (Study guide) (p. 63). Nashville, TN: Thomas Nelson Publishers.)
Without the fruit of repentance, there is no fresh chance.
King Saul was always sorry for the circumstances his sin put him in – King David was broken over the fact his sin hurt the Lord. 1 and 2 Samuel teaches us about these prominent Kings, and the Bible shows us clearly why Saul was rejected, and David was blessed by God. The Bible says, "The Word of the Lord came to Samuel: 'I am grieved that I have made Saul king, because he has turned away from me and has not carried out My instructions." (1 Samuel 15:11) About king David we read, "After removing Saul, He [God] made David their king. He testified concerning [king David]. I have found David, son of Jesse a man after my own heart; he will do everything I want to do." (Acts 13:22)
Saul tries to justify his sin. He wants Samuel to help make it look like he still had favor with God (1 Samuel 15) In contrast is King David was concerned about his relationship with God. (Psalm 51) David enjoyed the fruit of repentance – Saul the misery of not having God's hand upon him.
Scripture tells us David was God's King (2 Samuel 7:8-16) Saul was man's king (1 Samuel 10:23-24). The child of God who enjoys the fruit of repentance has God's promises. Those who have the approval of man will keep being an enemy of God. (James 4:4)
The Apostle Paul told the Ephesians elders, and his message is for us, "I have declared to both Jews and Greeks that they must turn to God in repentance and have faith in Jesus Christ. (Acts 20:21)
Practical Applications for Enjoying the Fruit of Repentance:
Being delivered out of bondage of the sinful flesh. What once held you captive, Jesus set you free. (John 8:36)
Being fed God's Word, maturing, discerning healthy doctrine, not led astray by cunning mankind's schemes, nor the lies of the devil. (Ephesians 4:14; 6:11)
Lives not manifested by the sinful flesh, a world view nor the lies of the devil. (Galatians 5:19)
Lives which manifest the fruit of the Holy Spirit. (Galatians 5:22)
A life provided for – our needs being met. (Matthew 6:33)
A life which blesses God and glorifies Him before mankind. (Matthew 5:16)
A discipline mind which can determined God's perfect will. (Romans 12:2)
David showed the fruit of true Biblical repentance: "Create in me a pure heart, O God, and renew a steadfast spirit within me. Do not cast me from your presence or take your Holy Spirit from me. Restore to me the joy of my salvation and grant me a willing spirit, to sustain me." (Psalm 51:10-12)
There are people who have grown tired of living with consequences from one sin, stop that sin only to become more in bondage to a different sin.
I think of Chuck Colson, he produced the fruit of repentance. He was the infamous Watergate "hatchet man" and Chief Counsel to President Richard Nixon. He learned many years ago that what appears important is really of no value at all. He learned this lesson in 1974 when he was indicted for conspiring to cover up the Watergate burglary. After he received Jesus Christ, he produced the fruit of repentance, taking the skills and knowledge he had and created Prison Fellowship, a Christian ministry working in 113 countries, which is committed to prison reform and prisoner rehabilitation. It was birthed because of Chuck's incarceration.  He's also written a dozen books, sharing Christ and redirecting the wrong view of the church.
I love what the Psalmist wrote, Then I acknowledge my sin to you and did not cover up my iniquity. I said, 'I will confess my transgressions to the Lord' – and you forgave the guilt of my sin." (Psalm 32:5)
​